Roller banners have always been one of the most popular promotional materials available..
Our lightweight roller banners are perfect for any trade show or exhibition event.
Available in a variety of widths from 800mm to 2000mm
Standard height of 2000mm across all widths
2 twist out feet add stability
Compact lightweight base
Single sided banner
Includes a Carry Case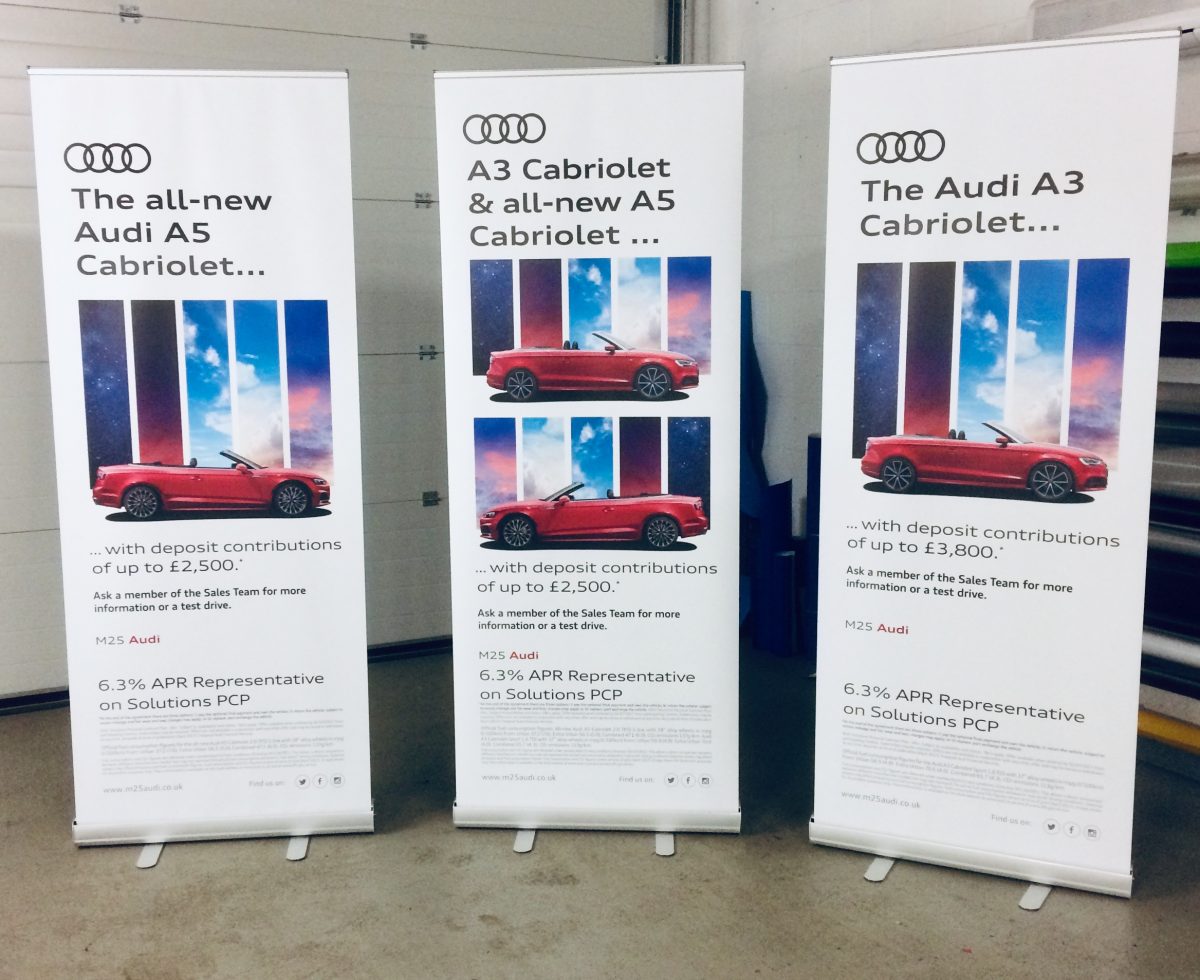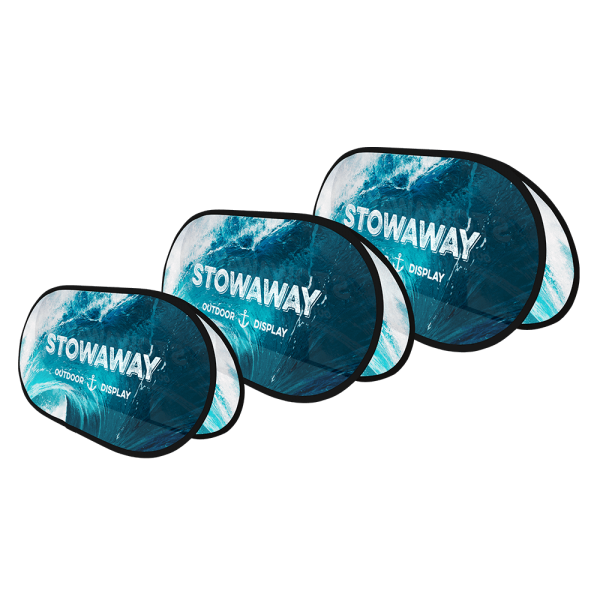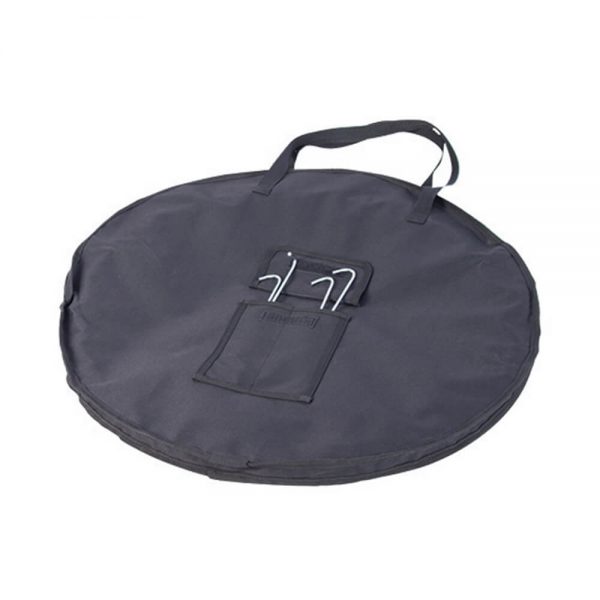 Highly portable outdoor stand with great visual impact. High quality fibreglass poles with graphic printed onto 117gsm knitted polyester. Sprung fibreglass poles pack away into a small carry bag.
Supplied with graphic, ground pegs and carry bag ready to go.
Assembly time: 30 secs
People required: 1

Stowaway (Large)

2m wide

Stowaway (Medium)

1.7m wide

Stowaway (Small)

1.4m wide
Superb quality flags that your customers will be delighted with. Printed onto 117gsm Knitted Polyester with dye-sublimation process resulting in 80-90% show-through on the reverse.
Suitable for both outdoor and indoor use
Lightweight, portable and easy to assemble
Printed using a dye-sublimation process for great show-through on the reverse
Includes high-performance aluminium and GRP poles (collapsible into multiple pieces)
Available in four sizes
Multiple options for bases (not included)
Stable up to beaufort scale: 4 (13-18 mph)
Sleeve Colour
Fitted with black sleeves as standard. However, white sleeves are available (please specify).
Front-Facing Orientation
As standard, the single-sided flag templates are setup to have the front face of the design with the base and pole on the left-hand side. However, you are welcome to supply your artwork with the template shapes flipped horizontally in order to have the front face of the design with the base and pole on the right-hand side. If this is required, please only flip the template shapes – not the flag design itself.
Double-Sided Flags
These consist of two knitted polyester flags with a blockout membrane sandwiched between the two. All three layers are stitched together and supplied as one item.
Please note, the flag bases are not intended to support the additional weight of double-sided flags. For this reason, flag bases are not covered by warranty when used with double-sided flags.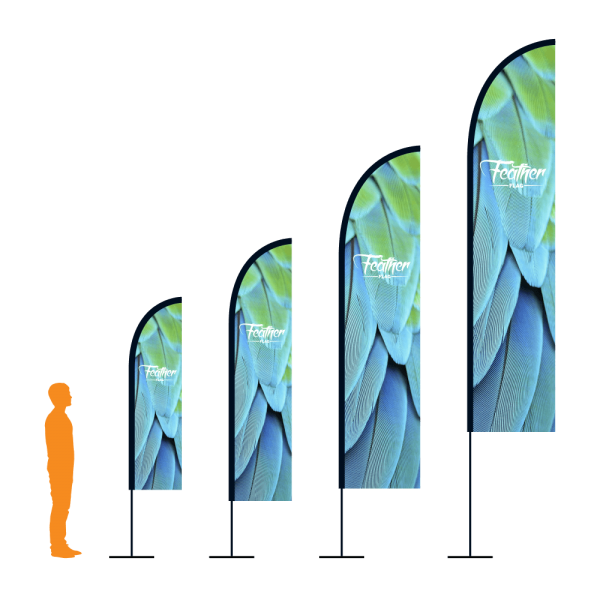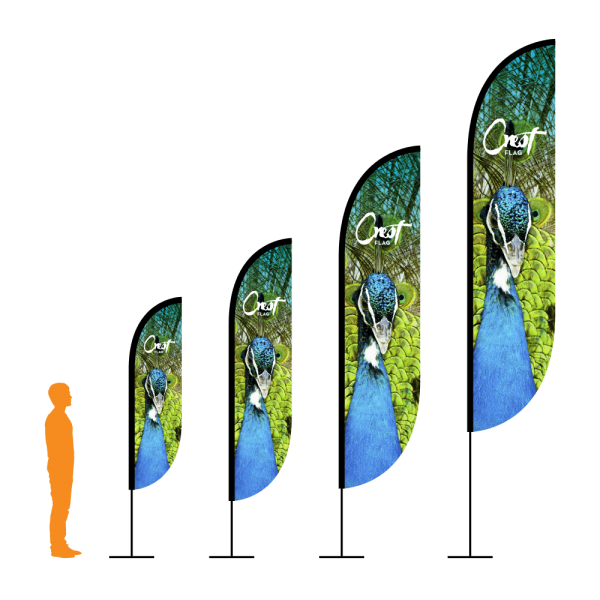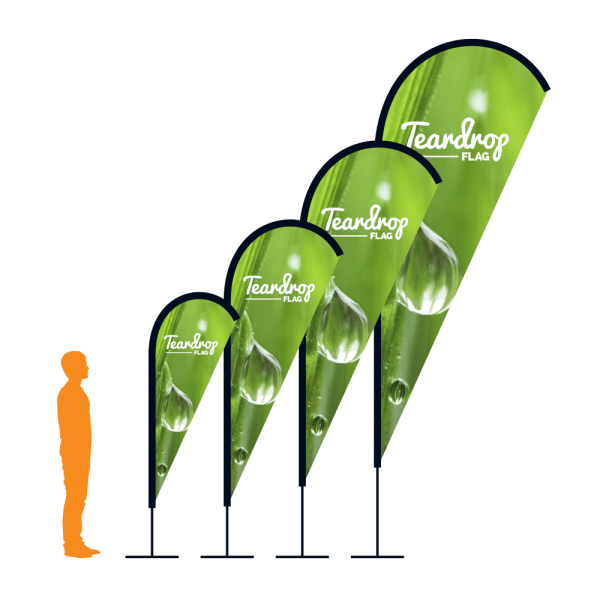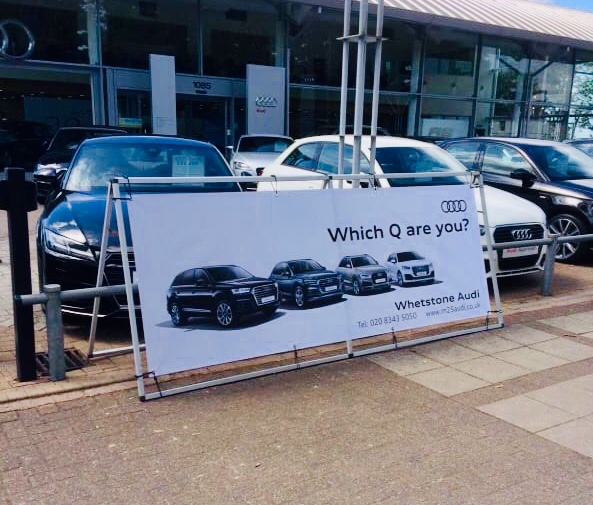 Banners are a great way of getting your customers attention, whether promoting offers or just promoting your business.  We can print various sizes and prefer to use 500gsm PVC for quality and durability.
PVC banners can be used in a number of ways, whether mounted in an A-frame, fitted to railings, fences or being hung from scaffolding.
A-Frames
These can be provided in a number of sizes all complete with a printed banner. The banners can be single or double sided print, perfect for getting passing attention. The banners can be easily replaced with new promotions or events.
All banners can be hemmed and eyeletted to specification.